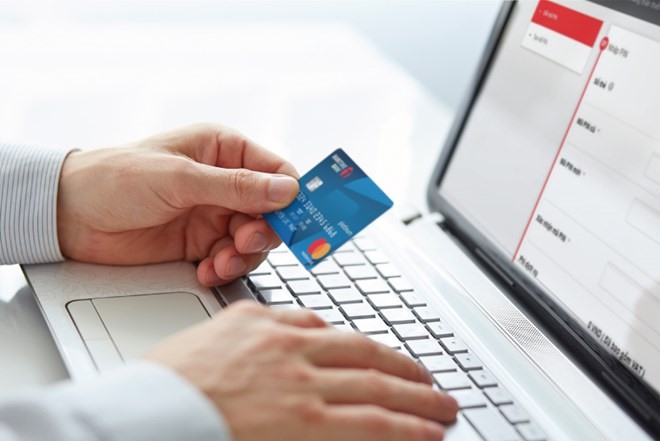 It is expected that some 70 million magnetic strip ATM cards will be replaced by chip cards by 2020. — VNA/VNS Photo
Viet Nam News
HÀ NỘI — The State Bank of Việt Nam (SBV) has recently issued a standard set for domestic chip cards for the first time to enhance safety and service quality of the country's bank card operations.
The new standard set, which includes technical requirements for bank cards using contact and contactless chip technology in Việt Nam, is compatible with EMV standards as well as standards of international card organisations such as Visa, MasterCard, JCB and UnionPay.
The new set will also help commercial banks switch from the current magnetic strip ATM cards to chip cards.
The SBV expects some 70 million bank cards with magnetic strips, which can be easily hacked due to weak security features, to be replaced by chip cards with EMV standards by 2020 as planned.
International card-issuing organisations have been asking Vietnamese banks to switch to chip cards that meet EMV standards to increase safety amidst growing card information thefts. Security experts have also warned that Việt Nam's delayed transition to chip technology could put the country at risk of becoming a "haven" for card criminals from around the world as it is among the few countries where the use of magnetic swipe cards is still prevalent.
Each chip card costs US$1.5-2.5, so Việt Nam's leading card-issuing banks, such as Vietcombank with 14 million cards, VietinBank (13.7 million cards), Agribank (11 million cards) and BIDV (10.4 million cards), will have to spend nearly $50 million to make the transition. — VNS
Nguồn: vietnamnews.vn